2 months ago
Electronics
Chattogram
248 views
Reference: 2097
7,999 ৳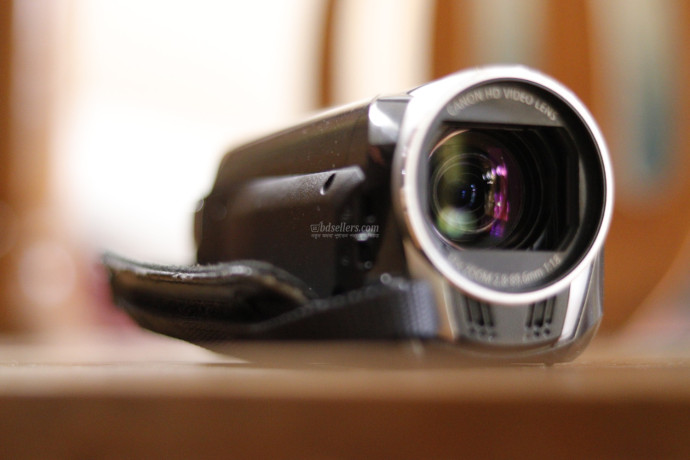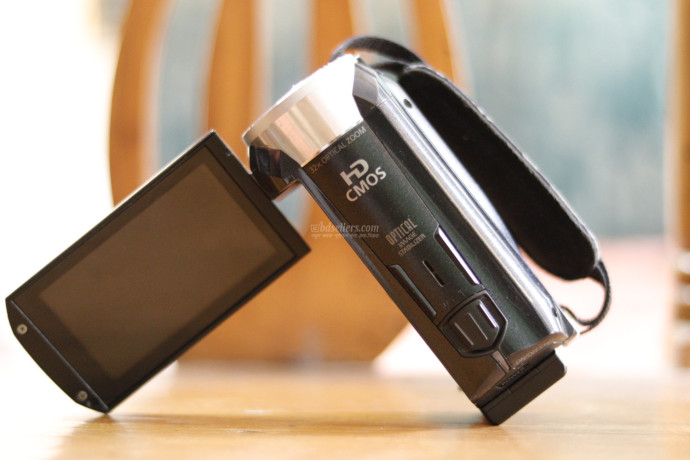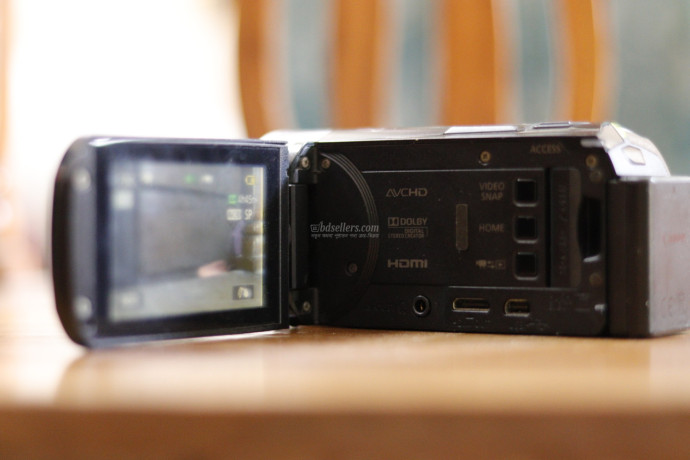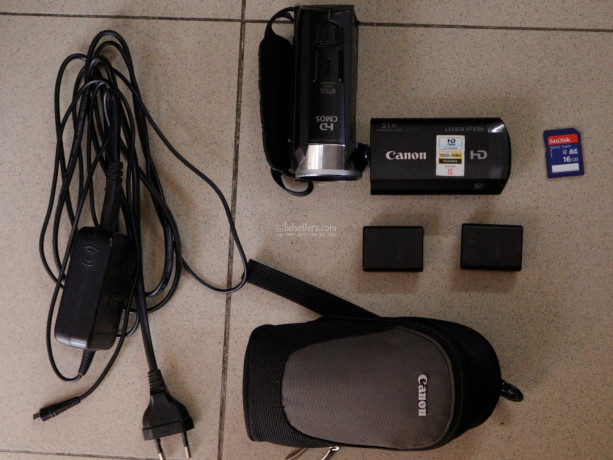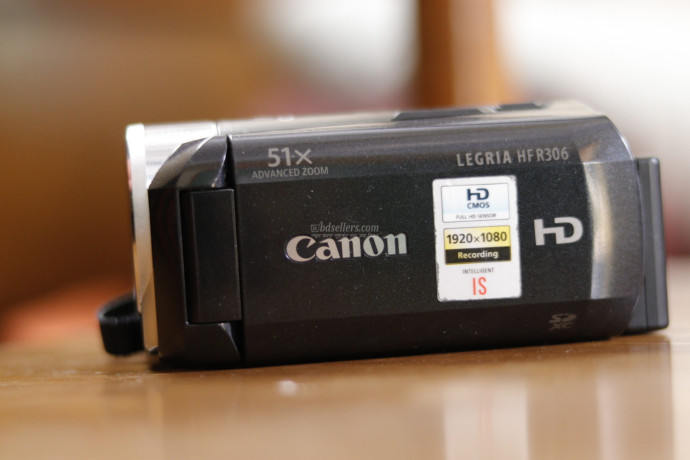 Price:
7,999 ৳ Negotiable
---
Canon Legria HF R306 Full HD Video Camera
Canon Legria HF R306 Full HD Camcorder / video camera / handy cam with Media Card Slot (PAL, Black)
Canon HF-R306 Specs :
Camera
Sensor : 1/4.85" CMOS
Color Filter Bayer
Sensor Resolution 3,280,000 MP
Effective Pixels 2,070,000 MP (16:9 Video)
2,070,000 MP (16:9 Photo)
Optics
Lens Elements 10
Zoom Optical: 32x
Advanced (Optical): 51x
Digital: 1020x
Recording
System PAL
Recording Media x SD/SDHC/SDXC (64 GB Maximum)
Recording Time SD/SDHC/SDXC 16 GB
1920 x 1080 85 min, MXP
1920 x 1080 125 min, FXP
1440 x 1080 170 min, XP+
1440 x 1080 285 min, SP
1440 x 1080 365 min, LP
SD/SDHC/SDXC 16 GB
1280 x 720 115 min, 9 Mbps
1280 x 720 250 min, 4 Mbps
Still Image Resolution JPEG: 2.07 Megapixel, 1920 x 1080
Channels 2.0-Channel Stereo
Audio Format AAC-LC
Dolby Digital 2ch
Display
Display Type LCD
Touchscreen Yes
Screen Size 3"
Screen Resolution 230,000 Dots
Rotation Opening Angle: 90°
Turning Angle: 270°
Exposure Control
Shutter Speed 1/2 - 1/1000 Second ()
Features
Image Stabilization Digital
Scene Modes Preset: Yes
Lux 4 (Auto slow shutter on, shutter speed 1/2)
.4 (Low light, shutter speed 1/2)
White Balance Modes Auto
Custom
Daylight
Tungsten
Creative Effects Yes
Built-In Mic Yes
Built-In Speaker Yes
Built-In Light/Flash Light - No
Flash - No
Accessory Shoe None
Tripod Mount 1/4" - 20
Input/Output Connectors
Outputs 1 x Mini-HDMI (Type C)
1 x USB 2.0 Mini-AB
1 x A/V Dual purpose - Headphone/Video & Audio
Microphone Input No
Headphone Jack Yes
Battery Rechargeable Lithium-Ion Battery Pack, 3.6 VDC, 895 mAh ( 2x)
Max Runtime: 1 Hours per Charge
Charging Time 2.16 Hours
Power Adapter 100 - 240 VAC, 50 / 60Hz
Power Consumption Operating: 2.6 W
Operating Temperature 32 to 104°F / 0 to 40°C
Dimensions (W x H x D) 2.1 x 2.2 x 4.5" / 53.3 x 55.9 x 114.3 mm
Weight 8.82 oz / 250.05 g
Best vlogging / vloging camera , dslr , camcorder for youtubing and video making
32x Optical, 51x Advanced, 1020x Digital Zoom
The lens features a 32x optical zoom that lets you get close up shots of your subject without the loss of resolution a digital zoom causes. The 51x advanced zoom allows you to extend the optical zoom with minimal lose in resolution. You can use the camera to zoom into the image 1020x, but this can lead to a significant loss of resolution.
Intelligent IS
Intelligent selects the best stabilization based on your shooting method.
Cinema Mode & Cinema-Look Filters
You can choose to shoot in cinema mode, which adjusts the frame rate and image related settings to add a cinematic look to your footage. You can add cinema-look filters to the image for further effect. The camcorder offers seven different filters such as: Cinema Standard, Vivid, Cool, Nostalgic, Sepia, Old Movie, and Dramatic B & W.
Scene Modes
Portrait: The camcorder uses a large iris aperture providing separation of the in focus foreground from the background.
Sports: Adjusts the camcorder's setting to capture the fast moving sports action.
Night Scene: Use when shooting nightscapes.
Snow: Select this when shooting scenes where snow covers the background.
Beach: Similar to Snow, use this setting when shooting on a beach, to prevent your foreground subjects from becoming underexposed.
Sunset: Adjusts the camera to record a sunset shot with vivid colors.
Low Light: For shooting in low light situations, such as a recording a sleeping child in a dark room.
Spotlight: This setting is used when shooting a situation such as a play or performance, when the subject is lit by a strong spotlight.
Fireworks: select this mode when recording fireworks.
LCD Touch Screen
Operation is easy with a high-resolution 3" (7.5 cm) gesture-based Touch-screen LCD display, which gives you intuitive fingertip control of settings and simplifies playback.
Smart Auto
Smart Auto selects the best settings for the scene you are shooting.
Face Detection
The camera automatically detects people's faces. You can select different settings for different people. The camcorder can track people or other subjects you select, and have the camera track and keep them in focus.
Story Creator
Story Creator allows you to create memorable movies as you develop your video skills. Choose a theme for your movie and Story Creator gives you on screen suggestions and shooting tips, so you can make captivating videos.
Touch Decoration
Allows you to add animated graphics, stamps, and even freehand drawings. You can decorate scenes as they are being recorded or during playback. The included Stylus is a handy tool for drawing on the LCD screen to create the decorations.
Other Features
Automatic backlight compensation.
TTL white balance with Auto, as well as Daylight and Tungsten presets, and manual/custom white balance settings.
10 second self-timer.
Manual touch screen LCD control and touch focus control.
Dolby Digital 2-channel (AC-3) audio recording with internal mic.
Manual audio recording level control.
Terminals include: Mini-AB USB 2.0 port, AV composite/Headphone jack, HDMI v 1.3 and a built-in charger jack.
Model
Canon Legria HF R306