1 month ago
Property
Rajpara
242 views
Reference: 2231
15,000,000 ৳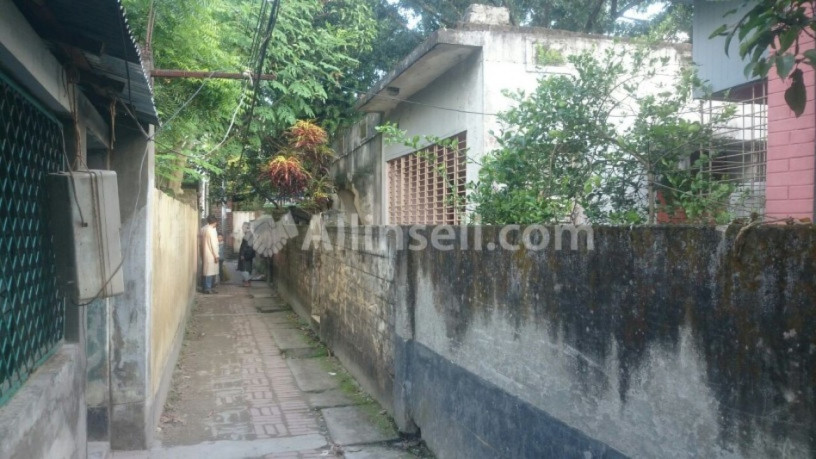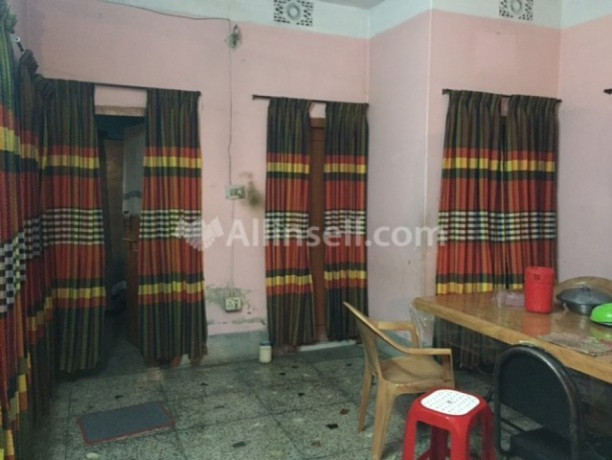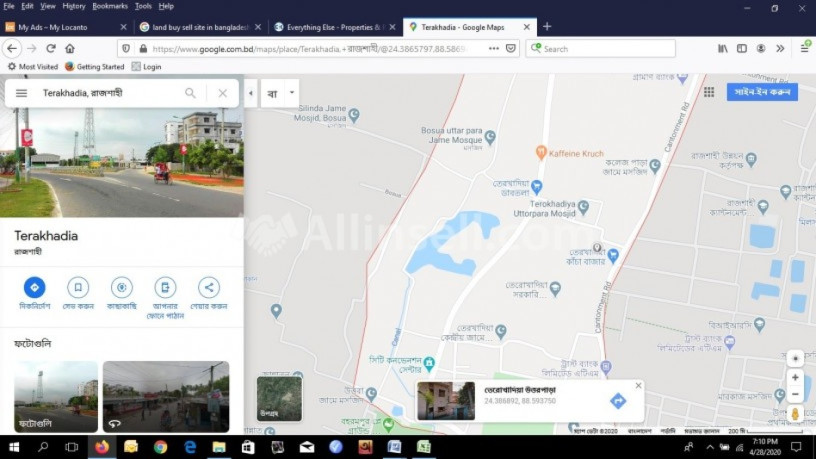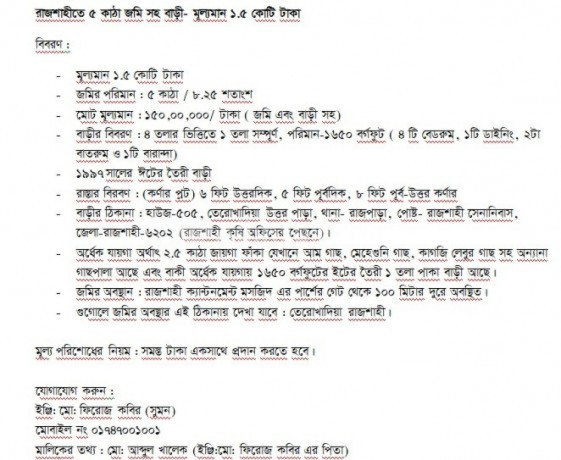 Price:
15,000,000 ৳ Negotiable
---
1. Price: 1.50 Crore
2. Land Size: 5 Katha/8.25 Sotansho
3. Total Price: 150,00,000 Lac (Land + GF Construction)
4. Building Info: Ground Floor completed approx 1650SF with 3rd Storied Foundation (4 Bed, 1 Drawing cum Dining, 2 Bath room, 1 Veranda)
5. Construction Info: Brick wall and building completed on 1997
6. Road Information: (Corner Plot)
-6 Feet on north, 5 feet on east side, 8 Feet on east-north corner
7. Address: House-505, Terokhadia North para, P.S: Rajpara, P.O: Cantonment, Rajshahi-6202. (Back side of Rajshahi Krishi Office)
8. Details: Half of the Land is open Space (some Trees Mehogoni Tree, Mango Tree etc) and half of land is build with ground floor construction approx 1650 SF brick build
9. Land place: 100 Meter from Rajshahi Cantonment Mosque side gate
10. Land Search in Google: Terakhadia, রাজশাহী
Contact No: Engr.Md. Firoz Kabir (Sumon)-01747001001
Owner's Information: Md. Abdul Khaleque (Father of Firoz).